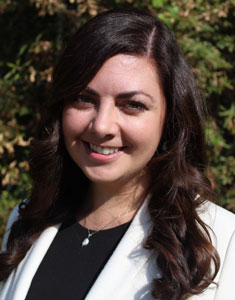 Hayley Cunningham
Director, Rates and Regulation
Hayley Cunningham serves as the Director, Rates and Regulation. In this role, Hayley works alongside internal teams, the Texas Railroad Commission, and municipal regulators to manage the review, approval, and implementation of customer tariffs.

Ms. Cunningham has over a decade of experience working in the natural gas industry. Previously, Ms. Cunningham served as the Manager of Customer Programs for ONE Gas, Inc. where she oversaw the creation, execution and management of strategic outreach and education programs across Texas, Oklahoma, and Kansas. Prior to this role, Hayley served as the Manager of Energy Efficiency Programs and as a Rates Analyst for Texas Gas Service. Hayley holds bachelor's degrees in finance, international business, and Spanish from the University of Tulsa.

Outside of work, Ms. Cunningham enjoys hiking, biking, camping, travelling and live music and comedy.